Have you ever wanted to capture and analyze what network traffic your smartphone or tablet is sending? Maybe you are developing a new app and need to debug a network issue, or maybe you are just curious about what network traffic an app is sending. Using a wireless router running OpenWrt with the CloudShark package makes capturing this traffic easy!
Once you have the OpenWrt CloudShark package installed connect your device to your OpenWrt wireless network and browse to the Status page of the OpenWrt router. Under the Associated Stations section you can find a list of the devices connected to the wireless network. Copy the MAC address of the device you want to capture from to make filtering out traffic easier.
Now browse to the CloudShark page under the Network tab. After selecting the wireless interface enter in a filter with the MAC address of the device to capture traffic from: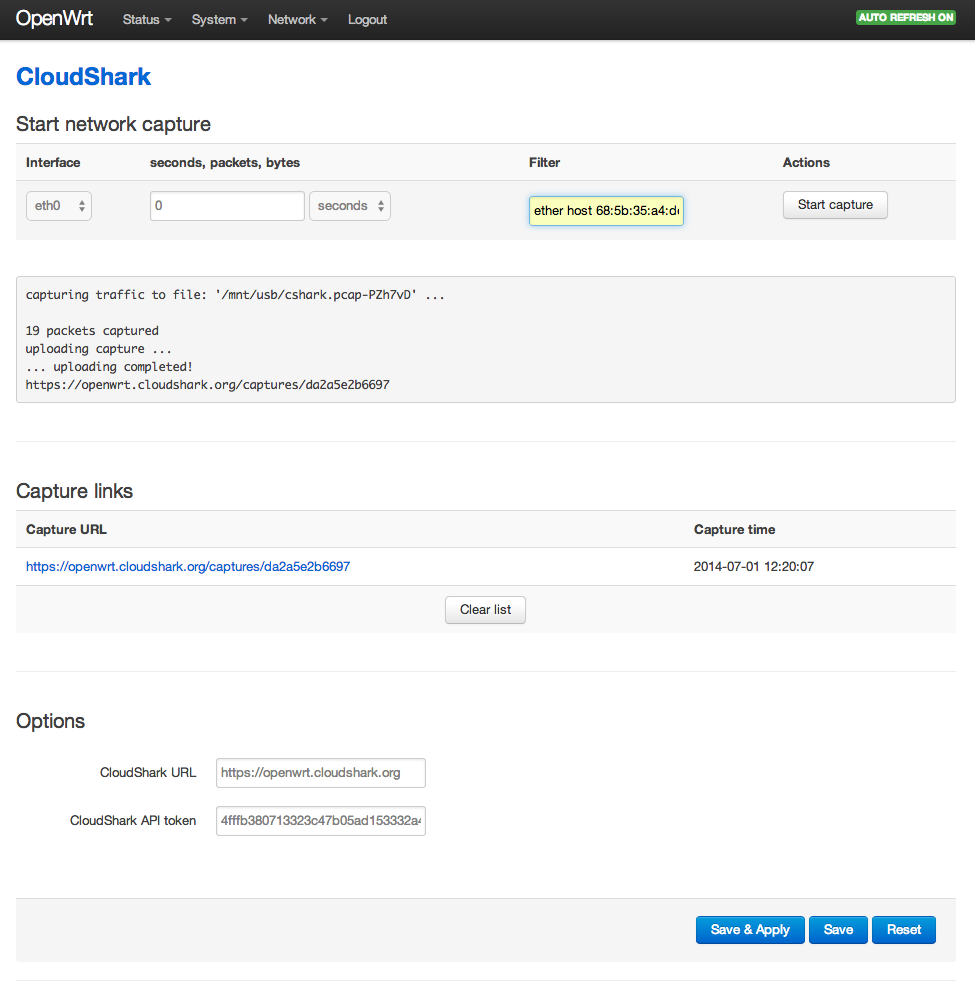 After this simply click Start capture and begin using your smartphone or tablet to generate the network traffic to capture. Once you are done click Stop capture and your network capture will be uploaded to openwrt.cloudshark.org or your private CloudShark Enteprise for you to analyze!
Check out a capture we generated from a tablet here.
---
Want articles like this delivered right to your inbox?
No spam, just good networking