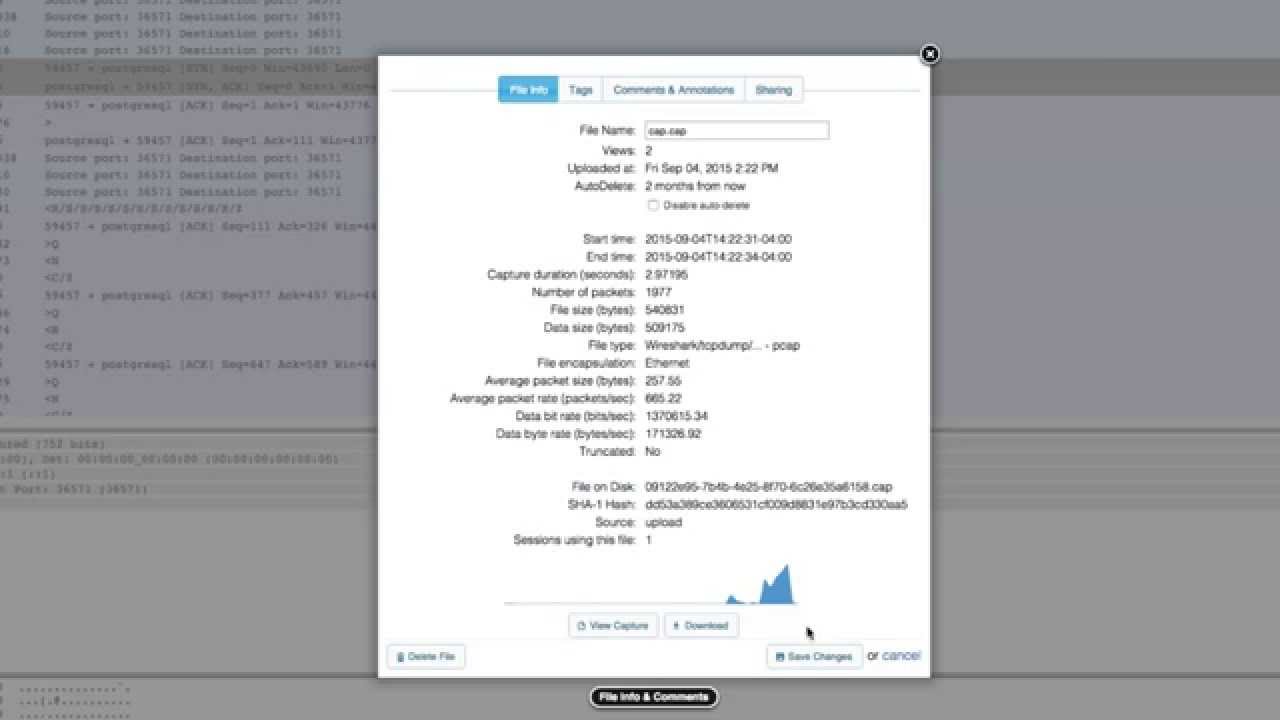 One of our most requested features that we added to CloudShark 2.6 was the ability to have captures automatically delete after a certain time period has expired. Since CloudShark can hold a virtually unlimited number of captures, this is useful for those who wish to preserve disk space or have specific retention rules due to their company's security policy or from regulations like HIPPA.
Using this feature is very simple! As an administrator, click on Appliance Setup–>Settings. Scroll down and you'll see the "File Management" section. Here, you can enable auto-delete and specify the time limit in days, weeks, or months. If you have captures that are already beyond this limit, they will be deleted.
Once auto delete is enabled, opening the info pop-up box in the capture view will show how long the capture will remain on the system until it is deleted. If there's a capture that you don't want to be deleted, it can be preserved by checking the box to disable auto delete.
That's all there is to it! We love to add features based on user feedback. If you have some, never hesitate to tell us at support@cloudshark.io.
---
Want articles like this delivered right to your inbox?
No spam, just good networking