Packet captures - a critical part of cybersecurity education
The Information Security & Intelligence (ISI) program at Ferris State University, started in the Fall 2007, was created from the ground up with cybersecurity and intelligence at its core. The ISI program was developed in consultation with several corporate and governmental agencies after a 2006 brainstorming session in Washington DC. The ISI programs have been designated as National Security Agency Center of Academic Excellence in Cyber Defense (2011), as well as a Department of Defense/Air Force Cyber Command Center of Digital Forensic Academic Excellence(2013); the first university in the United States to achieve this designation. Furthermore the ISI program was one of three programs in the nation to achieve the new cybersecurity accreditation from the Accreditation Board for Engineering and Technology (ABET). This accreditation means that the program, classes, and even assignments are reviewed by ABET, the National Security Agency (NSA), and the Department of Defense.
Dr. Jim Furstenberg, a member of FSU's distinguished faculty, has been bringing cybersecurity-focused coursework into the classroom with the goal of bridging the gap between business reality and academia; toward developing the next generation of analysts.
Utilizing packet captures in Jim's Network Forensics and Analysis class was not always easy. "Teaching packet analysis to students was a nightmare," said Jim. "Trying to upload captures to a dropbox and tediously figuring out distribution to an entire class took time and attention. We needed a way to deepen the content instead of working on the administration of the content".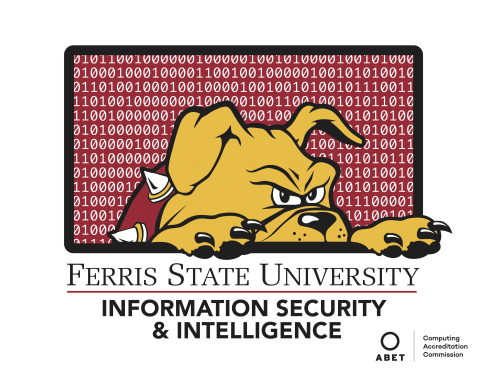 "CloudShark is a must-have tool for any analyst."
Jim's method of teaching involves bringing "best-of-breed, enterprise-grade technologies into the classroom to give the students hands-on experience" with the tools and methods they will be using once they graduate. One of the tools that Jim uses in the classroom is CloudShark's CS Personal SaaS solution.
"CloudShark allows me to organize all my pcaps, share with my class in a browser, and it finally gave me a way to manage profiles, that was huge!" said Jim. "I also do a lot in Zeek, so when that was added to CloudShark I did a backflip. It's great that there are advanced tools pre-installed so I don't have to worry about managing them; which allows me to focus on the students experience and learning"
"This is a must-have tool for any analyst," he continued "The inherent intelligence that is natively built into CloudShark proves that it was created by analysts for analysts; ones that know what they are doing!. It speeds up investigation time by organizing and streamlining your investigation. CloudShark is simple, effective and most importantly - CloudShark provides actionable intelligence."
"It's exciting to have a partner like CloudShark; they are passionate, forward-thinking people that truly understand what it's like to be an analyst."
The Information Security and Intelligence professors at Ferris State University are "analysts by nature, educators second". CloudShark is proud to be involved in such a great program, and to partner with somebody like Jim.
"It's a very fun relationship to have with passionate, forward-thinking people that truly understand what it's like to be an analyst," Jim shared. "We have been able to elevate and distinguish our program because of technology partnerships and CloudShark, for me, this is big."
Since our roots are in education, we are happy to be able to work with educators like Jim and are excited to contribute in developing the next generation of cyber analysts.
---
If you or someone you know is interested in participating in CloudShark's educational program, please let us know!